(c) BDI-BioEnergy International
Heinekens Sustainability Initiative "Brewing a better Future" is dedicated to this topic. A key technology for implementing this goal comes from the Styrian plant engineering company BDI – BioEnergy International AG.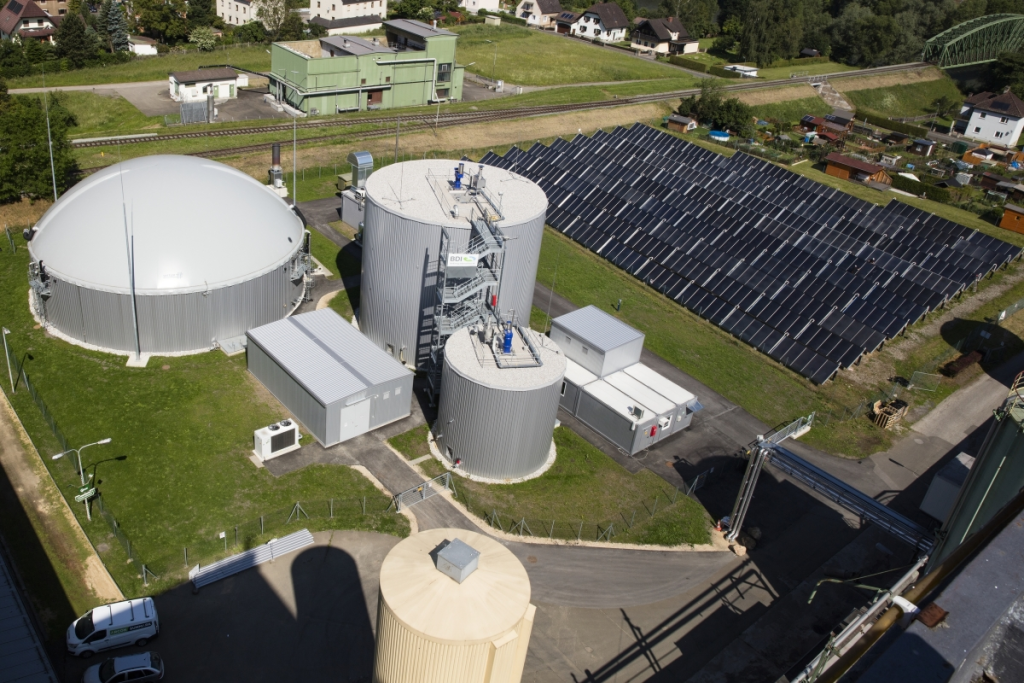 This means that fossil CO 2- emissions can be reduced to zero throughout the brewing process – a "green brewery" is created.
The BioGas plant for the anaerobic fermentation of brewery materials – grains and yeast – was planned and built by BDI. The optimal plant concept was developed as part of a pre-engineering process, as were studies on the energy consumption of the brewery as a function of the production cycles and the perfect integration of the BioGas plant into the energy system of the brewery. This means that fossil CO2- emissions can be reduced to zero throughout the brewing process – a "green brewery" is created.
The plant was designed for the utilization of approximately 16,500 tonnes per year of beer with a moisture content of almost 80%, as well as for about 1,500 tonnes per year of surplus yeast.
A total of around 2.5 million Nm³ of biogas is produced by the utilization of the brewery materials, which corresponds to about 15 GWh of energy and thus almost 50% of the total energy requirement of the brewery.
Due to the purity of the raw materials used in beer production, a high-quality fermentation residue is a by-product of BioGas production. This fermentation residue is used as a fertilizer in neighboring agriculture. In this way, the cycle of the nutrients that are absorbed from the soil during the growth of barley and hops can be sustained again. In principle, all existing biogas plants can be produced by purifying part of the biogas production using natural gas quality. This gas can then be used as a fuel directly, ie without gas feed, via its own or an existing filling station. The resulting residual gas is recycled to the biogas plant and is there converted to electricity. This ensures 100% efficiency and is completely free of emissions.