The wind turbines are designed to cover a major portion of the annual budgetary needs. The diameter of the wind turbine converter measures about two meters, and a quiet solution was given due to the proximity between product and user. In order to achieve optimal efficiency, the principle of the aircraft support surface has been adapted to the innovative flow concept so that the wind in the pipe is accelerated.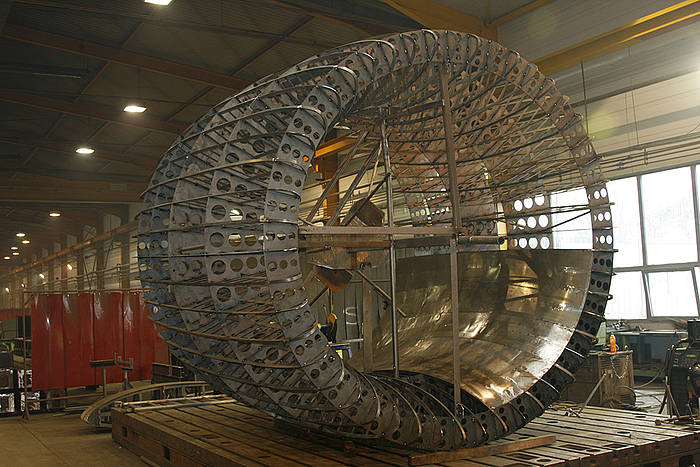 The only prerequisite for economic operation is a corresponding windfall at the site.
The company qpunkt from Hart near Graz specializes in thermomanagement and flow technology. While the focus is on the automotive sector, the company is also active in the aerospace & rail, architecture, energy, research & Development, consulting and multipurpose. It was founded in 2008, the export rate of the company is 85%.