ENIO is a partner of mobility providers, energy suppliers and fleet operators and offers this a mature and proven platform for the operation of different manufacturers' shops. Via SMS, web access or APP, all important data such as start, end and speed of the charging, parking fees are controlled by the mobile or smartphone. Different payment methods and "much more" are available. With "much more", for example, a navigation service is addressed that finds the next free charging station with the right plug and the right power. If this is not enough, his electric vehicle can only be charged with electricity from photovoltaic or wind.
The user controls the speed of charging individually – in a hurry or smartly – via APPs on their smartphone.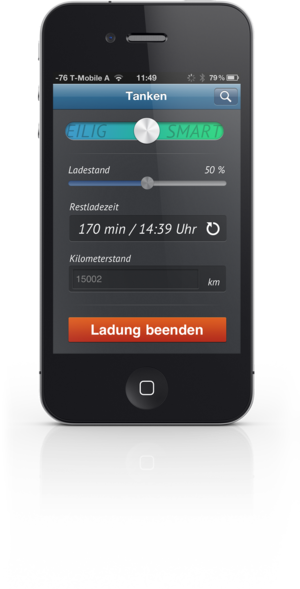 In May 2010, the construction of the intelligent electric vehicle stations across Austria was begun. In the meantime, more than 200 intelligent electrical charging points have been controlled by various manufacturers and for various partners such as E.ON and T-Systems with ENIO technology throughout Austria and since 2012 also in Germany, Slovakia and Slovenia. For the development of this know-how, the company EVERYNEAR GmbH received the state prize mobility in the "intelligent e-mobile" category in 2011 and has now inserted it into ENIO GmbH. In particular, fleet vehicles benefit from the possibilities to build up, expand and charge electrical charging points quickly, efficiently and cost-effectively, and to make them user-friendly and cost-effective.