The envietech at the Austria Center Vienna Vienna presents a top program with renowned experts and experts on environmental technology, renewable energy, waste and water management. The envietech is thus an excellent opportunity for providers in this sector to present themselves to an international specialist audience. A number of well-known companies have already opted for a presence at envietech. We are pleased to present to you the previous top companies.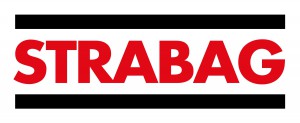 Gold Sponsor: STRABAG Umwelttechnik
Themed "Clear Vision: Clean Future", the environmental technology activities of the STRABAG Group comprise a broad technology portfolio currently used in more than 40 countries with over 730 employees. The business segments are water, sewage, waste, refuse collection, renewable energies, biogas, flue gas cleaning and BIOCOM fluidized bed combustion plants. In addition to consulting, planning and construction of environmental facilities, STRABAG also offers services such as operation, financing and after sales services.

Silber Sponsor: Saubermacher AG
Since 1979 in use for a environment worth living, Saubermacher is an innovative force in waste management and ta competent partner in all environmental questions. In the area of collection, processing, utilization and disposal of waste, Saubermacher is responsible for some 1600 municipalities and more than 40,000 customers from trade, industry and industry. The core area comprises the federal states of Styria, Carinthia, Lower Austria and Vienna. In addition, the company is active in a multitude of foreign joint ventures in Slovenia, Hungary, Romania, Bulgaria, and the Czech Republic.

Bronze Sponsor: Komptech GmbH
The company is a leading international technology provider for machines and systems for the mechanical and biological treatment of solid waste and for the processing of biomass as a renewable energy carrier. The Komptech brand has existed since 1992 and represents a highest customer service. Innovative products, excellent service and the resulting optimal price-performance ratio characterize the offer. The Komptech product range comprises more than 30 different machine types, with which Komptech is active in the areas of competence of solid waste treatment and the processing of biomass.
Sponsors and Exhibitor packages at the envietech
Experts from business, science and development as well as representatives of municipalities and local and regional associations are the main target groups of envietech. With your commitment from the sponsor and / or exhibitor, you reach this target group directly and without wastage.
Meet the best! Get in contact! Get to know the latest developments in environmental technology! Enjoy Vienna and do not miss the envietech!