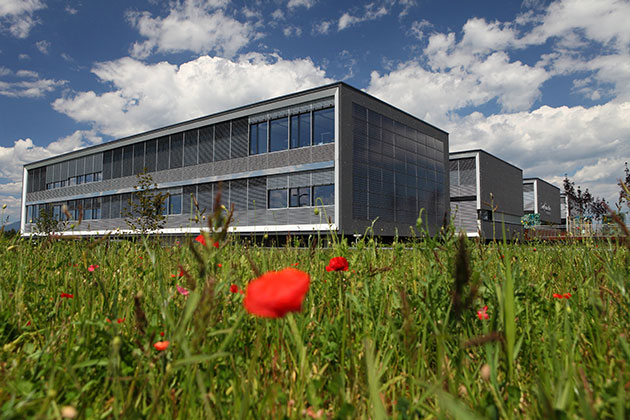 Today the multi-award winning company is a competent partner for approx. 1,600 municipalities and more than 40,000 industrial and commercial enterprises and employs about 3,100 people. The company's headquarters are located in Feldkirchen near Graz. The recycling specialist operates 34 locations and 59 holdings in Austria, Germany, the Czech Republic, Hungary, Slovenia, Abu Dhabi and Oman.
The multi-award-winning and certified recycling company offers all disposal and recycling solutions for virtually all non-hazardous and hazardous waste from a single source. With his vision "Zero Waste", Saubermacher pursues the vision of leaving no waste at all. The requirement is to prepare all substances at the end of their life cycle in such a way that ever higher proportions of the source material are recycled and thus managed in an (almost infinite) circulation.
Saubermacher is more than just a pioneer in waste management in Austria.
According to corporate values, to take responsibility for people and the environment, Saubermacher sets social and ecological measures in the sense of sustainable development and invests heavily in research and development.
Facility Management
Saubermacher offers tailor-made outsourcing solutions. The range of services ranges from internal factory logistics to a wide range of cleaning services to special services such as courier services, parking assistance and personnel leasing.
Collecting & Optimization
Collecting is the first step towards successful recycling. State-of-the-art logistics and container systems ensure optimized route planning and demand-appropriate disposal intervals for our customers. In doing so, great importance is attached to sustainability, for example through the use of environmentally friendly hybrid vehicles.
Process & Use
Saubermacher operates a large number of highly specialized and automated processing plants, eg high-tech splitting and sorting plants, chemical-physical processing plants, spare fuel processing plants, and much more. The environmentally sound recycling and treatment of the waste for a sensible recycling is the main focus. The physical biological treatment plant in Premstätten, for example, treats liquid waste materials in such a way that they can be reused as industrial water. This technology is being applied in Europe for the first time.
Recycling of Lithium-Ionen-Batteries
Saubermacher is the expert for the disposal of hazardous and non-hazardous waste and specialist in the recycling of batteries for customers like BMW. The project partners of the Montanuniversität Leoben, Magna and Saubermacher have jointly developed a technology for the processing and utilization of lithium-ion and storage batteries. As a result, they have already achieved recycling rates of more than 60%.